It was Timmy's first birthday last Friday, Nov 2, 2006. Fortunately, that's a holiday due to All Soul's and All Saint's day. We're going to miss Nov 1, Nov 2 being holidays when we're in New Zealand.
We decided to go to a hotel, take a suite and have the party there instead of at home. Home is a bit small and parking is impossible, so having the party in a hotel works *much* better. We liked that enough that we'll probably be at the same hotel (at the same floor) for New Year's too.
The preparations started at home. The suite at Richmonde hotel has a kitchen (and two bedrooms and a living room area) but not enough pots, pans and other gear for everything sol and her mom wanted to prepare. So most of the food was prepared at home.


There were the shrimps for the pesto






That shredded bacon is for the carbonara that's left of the pesto there






Timmy met his cake early on.
The cake was home made, by Sol. Carrot cake with lovely lemon zest and a picture of Timmy on top.
Timmy was very happy while waiting for the guests to arrive.
His mother was very proud.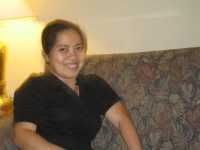 Sol thought the candles and the whole celebration would be better with the lights out. I think she was right. The video comes out a bit dark though.



The pump had to be primed a bit




But Timmy got the idea and started to do some damage


A whole bunch of celebrities wanted their pictures taken with Timmy


That's my mother-in-law
Pats




Ardie
Bobot and Keith




my brothers-in-law, Jay on the left, Bobot on the right


Timmy's cake was a work of art when he was done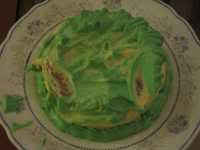 The pasta was great, missing from the picture was the most incredible clam chowder





The cake barely survived :-). So Sol had to make more when we got back home


| | |
| --- | --- |
| | Timmy met Julia, Sol's godchild, daughter of Rhoda, Sol's best friend, and one of mine now, too |




The exhausted birthday boy