Sol and I were lucky enough to go on
CamiguinAction's
Katibawasan Rapelling and Canyoning tour
. She was supposed to do her confined water exercises and open water diver qualifying dives. That didn't happen though because of the weather. She did all that when we came back after New Years day instead.
On the 31st though, we were supposed to go back to Cagayan de Oro on an earlier boat, but we took the last boat instead (and lucky to have made it :) because Diggi had some guests who wanted to do the rapelling tour and it was a great opportunity for Sol to go on the same tour. I've done the tour several times, it's neat,
The tour is composed of a hike up to a point above the main falls, walking along the stream to the first wall, and rapelling down the first wall.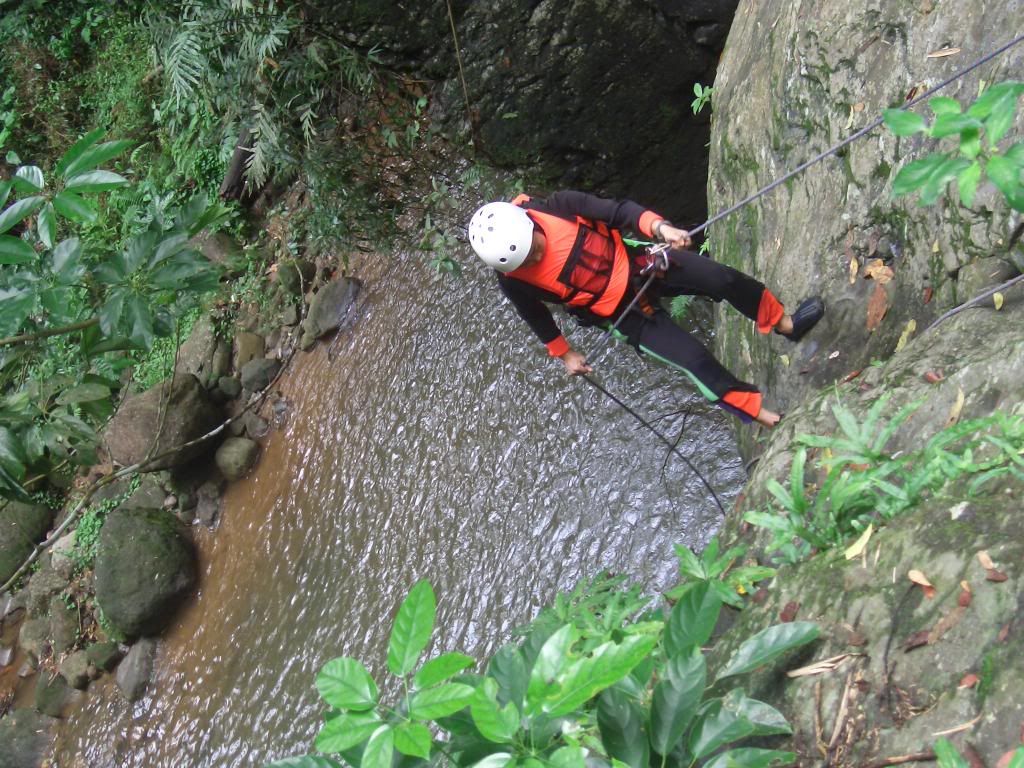 She slipped once, but the ropes and harness and the safety setup were excellent and she didn't fall. She just got back up and walked down the wall until she got to the ledge, disconnected the rope and jumped the five feet or so to the water below.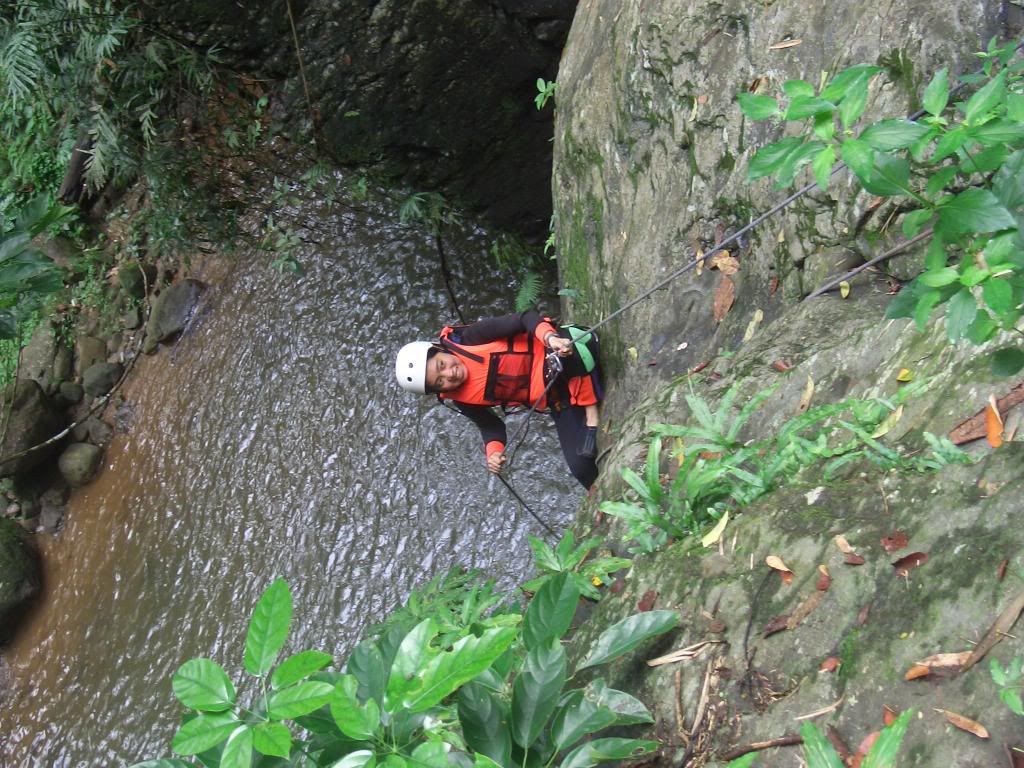 The second (or third,stage, I forget exactly) is a slide. The water wasn't very strong this time, even though it had rained the previous two days or so, but the slide was cool anyway. Everyone else did the slide, except me. I preferred walking down the wall :).
There's another wall, and some walking down the stream and finally we got to the top of the main waterfall. That's too high to rapell down, at any rate, it is for non-professionals. So we just enjoyed the view (there was a slight drizzle, making for a beautiful cool day) and Sol looked over the edge.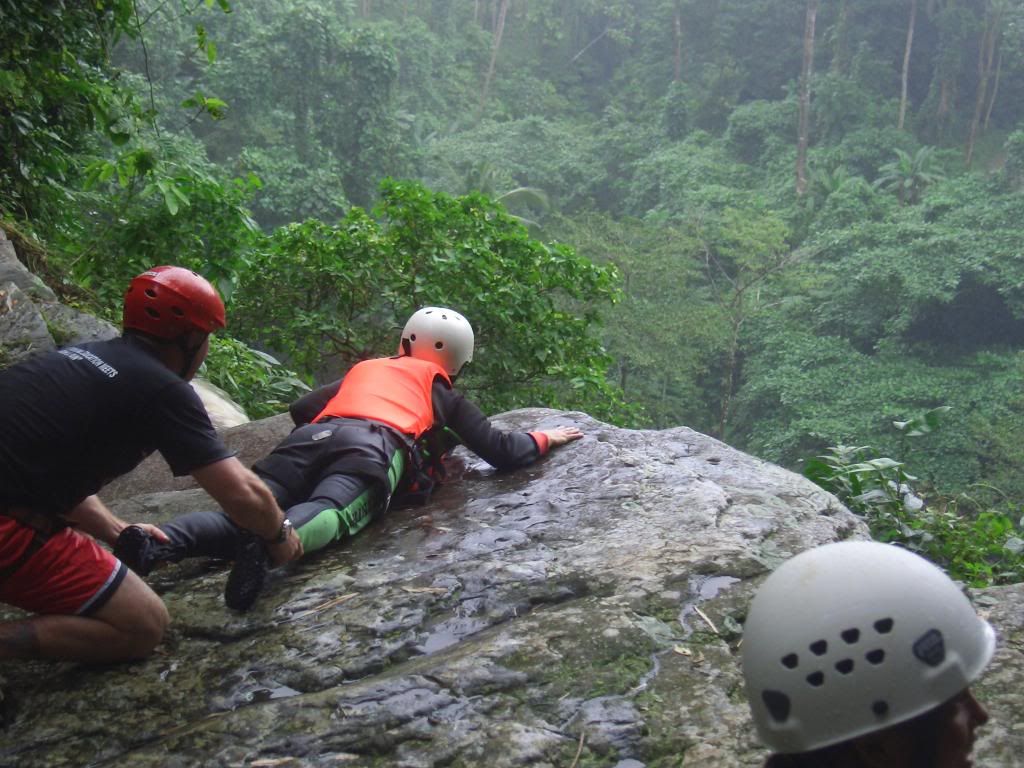 After walking down walls and sliding down canyons, of course, we had to do everything in reverse :). So we walked up the walls and back down the mountain.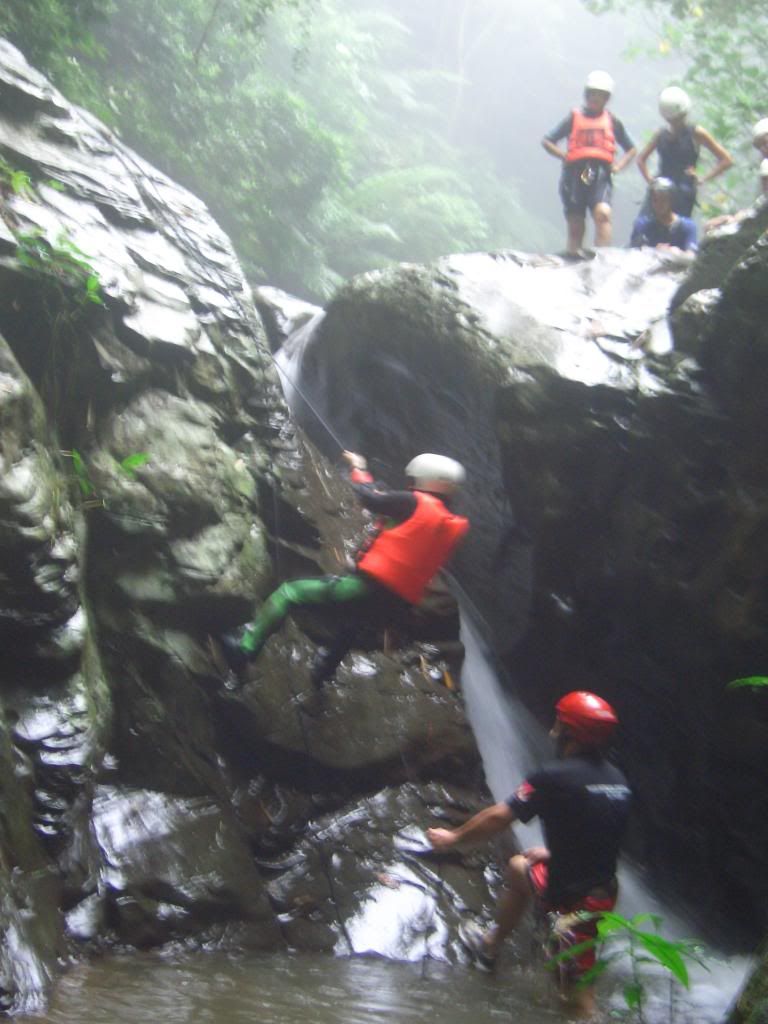 At the end of the tour, everyone is exhausted, exhilarated, glowing.